I am sure you all have committed one of these mistakes out in public and have vowed to never let it happen again! But, for those of you that still have not, let Glamour Boutique help save you from the debacle completely. Many crossdressers want to be able to go out, blend in, and have a great time! However, sometimes the hardest thing to accomplish is blending in. If you struggle with this or would like to learn, follow our '11-point guide' on what to avoid when trying to blend in below…
Our top crossdressing mistakes to try and avoid
Not shaving properly
Boobs too big
Too much makeup and expensive cosmetics
Inappropriate outfits
Walking
Avoid yelling or excessive attention to yourself
Cheap wigs and wig care
Poor breast form care
The wrong corset size
Not checking return policies
Not being vigilant about online retailers
1. Shaving properly
How many woman do you know that have a 5 o'clock shadow? Unless you think this is what woman nowadays look like – I would urge you to shave every time before going out in public dress. Be sure to get under the neck, excessive sideburns, underarms, legs, and anywhere else you might have excessive hair (like your arms or at least cover up). Women are known to stay extra trimmed and groomed so don't be afraid to trim and shape up those eyebrows as well. If you would like to learn how to trim and shape eyebrows, check out our article here. This will help massively, I promise you.
2. Boobs too big
It is no surprise that a lot of people are attracted to big boobs. However, boobs that are too big can create too much attention. Too many people when they see a woman with very large boobs start to wonder "are they real". You don't want this to happen since, to be honest, they aren't real and you will attract some unwanted attention. So, to be safe an average sized C cup will always do the trick and will still give you nice cleavage to show off.
3. Too Much Makeup and expensive cosmetics
One thing I see way too often with crossdressing is, overdoing the makeup. This is a dead giveaway and can very easily be fixed. Large amounts of makeup will not help you pass, but being able to appropriately apply the makeup will help. Learning how to master your makeup routine is important (cleanse, moisturize, beard cover, foundation, contour). Also, learning some basic makeup looks will help so much! Check out some of the articles below that feature some different makeup looks:
Smokey Eye Tutorial
Bold Winter Holiday Look
Autumn Brown Look
Another mistake some make is purchasing very expensive brands thinking that it is necessary. If you are a beginner, try and find an all inclusive kit to save you some money and until you feel comfortable applying your own make up. Don't buy too much makeup either, especially if you do not dress regularly as cosmetics do have a shelf life. Most importantly, once you purchase some cosmetics make sure to always keep at room temperature. Makeup can melt in the heat and if not stored properly toxins can get in there.
4. Inappropriate Outfit
Excessively tight or short clothing is bound to get you unwanted attention. Also, with less clothing and a tight fit it can be challenging hiding everything that you would like to stay hidden. To be safe and to avoid an embarrassing moment I would stay away from anything excessively tight or short when dressing for daytime. A beautiful flowy dress or maxi could change everything.
Of course, at night time you can go more glamorous with bolder colors for makeup, shorter hem-lines and cute, tight cocktail dresses like our Little Black Dress for Crossdressers.
5.Walking
Be conscious of how you are walking. Be sure to stand tall and walk with confidence while dressed. Slouchy or un "prim" walking could be a giveaway to people.
6. Avoid yelling or excessive attention to yourself
It is much easier to keep a feminine voice while talking at a relaxed rate and soft un-forced tone. Screaming or yelling could draw attention to a more masculine sound. Be conscious when out and about to blend in not only with how you look but how you sound.
7. A cheap wig / not caring for your wig properly
Nothing is worse than seeing someone in a horrible party store cheap or badly fitting wig. Cheap and ill-fitting wigs do nothing for passing. Save those for Halloween. Men's average head size is bigger than a genetic female so make sure to browse a supplier that features wigs for crossdressers. When you're trying to pass – break out the good stuff. Quality hair is easier to style, and maintain throughout the day or night, and and will stay looking good for much longer – remember that!
Just like your own hair, your wig must be taken care of to keep it looking lovely. The wig can knot easily if it is not stored and cared for properly. With regular use, the wig will need to be washed, conditioned, brushed and styled or it will become very dirty and tangled. Make sure to keep the wig stored either on a wig-head or wire wig stand when not in use as it will become tangled if just thrown in a corner. For more on wig care, check out some detailed instructions to help get you started.
8. Poor breast form care
It is imperative you take proper care of your breast forms. When not using them, make sure to keep them in a storage box so they are safe. Keep away from your pets as the last thing you want is your dog or cat using your forms as a chew toy or scratching pad. If you want to sleep in your forms, make sure they are specialized forms that are made for that as certain forms can break or get damaged while you sleep.
9. The wrong corset size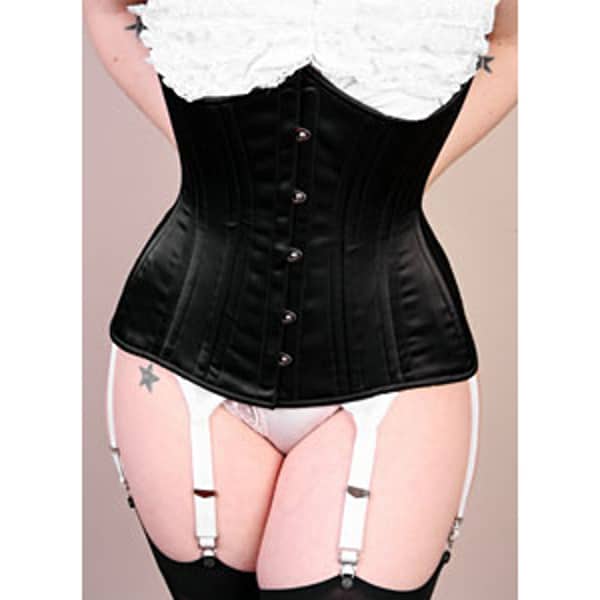 Corset sizing is super important. Follow retailers directions for sizing and make sure to be correctly sized before ordering. Purchasing one in the wrong size can hurt you, damage the corset and cost you money as once they are worn, most retailers will not accept a return or exchange. Make sure that your sizing is correct and once you receive the corset, follow the proper instructions for wearing it properly. Maintaining the corset is also important so it will last you a long time and not need replacement regularly.
10. Not checking return policies
Shopping for your items can be a costly mistake overall if you don't pay proper attention. First and foremost, make sure that whatever retailer you choose has fair return/exchange policies. Remember, the male body is shaped differently than a woman's and you may need to go through a few sizes before ultimately finding the fit that makes you feel best. The last thing you need is to lose money on items due to poor policies. Make sure to hold on to all your tags and receipts as well as they are almost always needed for returns/exchanges.
11. Not being vigilant about online retailers
When shopping online, it is important to work with a retailer who offers great return policies, free shipping deals, live customer service, knowledgeable help and coupons for added savings. Plus, you need to make sure they're a reputable company overall. If you're unsure about a retailer, ask some friends their thoughts and see if the company has any legitimate Google or TrustPilot reviews.
I hope you enjoyed our 11 mistakes to avoid while trying to pass. I hope they help you with all events, gatherings, and parties to come! Please, check out the links provided for added help! Have fun ladies!
Xoxo GB