Our Crossdresser Shapewear Store
Take a look through our range of body shaping products so you can feel confident with your curves in all the right places. We stock crossdresser shapewear and girdles that help to create an hourglass figure, as well as padded panties to create smoother lines at the front, and a rounder, more feminine look at the rear. Completing the set are panties and gaffs, so you can tuck and flatten the body parts that you would prefer to cover up.
Creating an hourglass figure using crossdresser shapewear
If you're new to crossdresser shapewear, you might want to know more about how different items can help you to achieve that gorgeous hourglass look. The good news is it's entirely possible to fake it and create a convincing female silhouette using some clever techniques and the proper undergarments.
What are the key differences between male and female figures?
Some of the features of the male figure include broader shoulders, a wider torso without a defined waistline, and narrower hips. Women naturally have the opposite, with narrower shoulders, a more defined waistline, and wider hips. So, if you're hoping to achieve a more feminine figure, you can rest assured that no drastic action needs to be taken, investing in the right shapewear can work wonders for creating a feminine silhouette.
Quick tips for achieving an hourglass figure
Cinch in your waist. Wearing a corset or waist cincher underneath your clothing can really help to create the illusion of a feminine waist. Whether you're a slimmer or larger crossdresser, you can still achieve a noticeable difference, corsets are great for everyone.
Pad out your hips. Padded hip pads and panties are the perfect solution for adding a little extra cushion to your hips. By adding extra inches, it will naturally make your waist appear smaller, creating an overall more hourglass shape.
Pad out your bottom. Similar to hip pads, investing in some padded panties to give your butt a boost all helps in creating that feminine illusion. Plus, when you add a corset, hip and bottom pads together, you're able to create a fabulous feminine figure that looks fantastic underneath your favourite LBD.
So, the only thing left to do is have a browse of our different crossdresser shapewear and see what tickles your fancy.
Shop the Range
Recommended for you
Body shapers: for crossdressers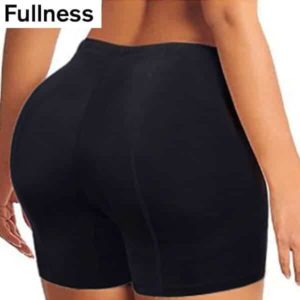 Body shapers: for transgender women
Top Blog Posts