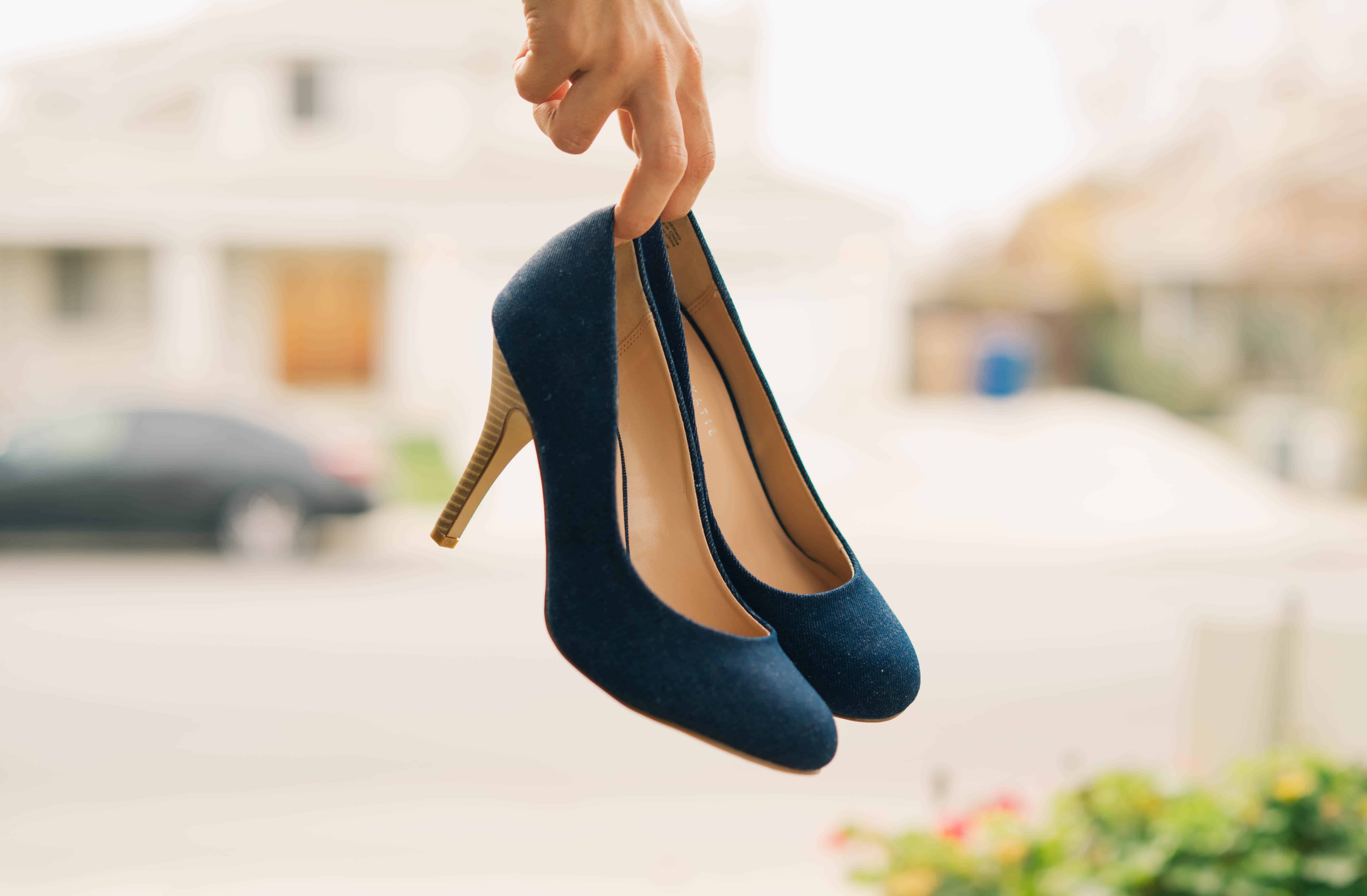 Shopping for crossdresser shoes might seem intimidating, but this article will ease all your worries! You will be a woman's shoe-buying natural by the end of this short article. It is honestly very simple once you figure out and remember the math of it all. A good idea would be to keep a short little note on your phone so whenever you're out and see a cute pair of shoes- you can easily remember how to calculate your perfect womanly size.
It's one of the issues that girls have been dealing with forever: how to find shoes that are seriously sexy, but, at the same time, are comfortable enough to at least keep on all night. So, let's get to it! For most brands, males should add two full sizes to their normal male shoe size. Yes, you heard me right- two full sizes. If you are shopping for open-toed shoes you can get away with only adding 1.5 to your normal shoe size since the open toe will allow more room. Refer to the shoe size chart below.
Adult men's and women's shoe size conversion table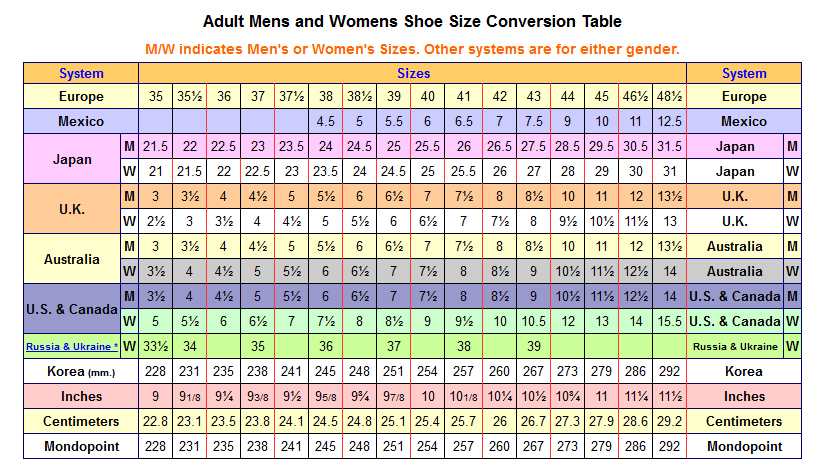 However, figuring out the sizing isn't the only thing CD and trans women have to worry about.
It is a very known thing that men tend to have bigger feet than women. With that being said, many women shoe brands don't usually make sizes over 11 or 12. So, men with a 14 shoe size will normally have a harder time finding cute shoes that fit.
A good, specialist crossdresser store focusing just on male to female transgender clients and crossdressers will offer selections of footwear they know will fit. The better ones will also know the differences between individual models to help ensure you get the right size first time. For example, although we know the general rule of +2 sizes from male size to get the correct shoe size works for most but there are exceptions. Even a manufacturer has size differences in their own range of shoes.
Ready to purchase a pair of heels? View our full range. 
Buying your first pair of heels?
An attractive pair of heels is a very feminine staple and the basics of any girl's wardrobe. Heels adds height and definition to the legs, especially the calves, creating an overall very feminine look. They also tend to force the wearer to take smaller, more-dainty, lady-like steps. But as most of us know, finding attractive women's heels that wont kill our feet by the end of the night is especially hard to come by. Plus, we have to go out of our way to find manufactures that make extra large shoes for our large feet.(13+).
You'll want to start conservatively with a heel of 3 inches or less – once you have mastered a lower heel then you can graduate to larger heel-height. Do not be tempted to jump in with a pair of 6 inch sexy heels when you have never worn a ladies heel in your life. Trust me, you don't want to twist your ankle because that is what will happen. Make your first experience of buying your first set of heels a pleasant and comfortable one – it will make your purchase feel all the more sweeter.
Minimize the chance of having to return/exchange shoes by following these simple tips which you can apply to any make of shoe:
Covert male to female shoe size by adding 2 full sizes e.g. a size 9D male foot = Size 11 in a women's shoe
If unsure of your shoe size then measure your foot whilst standing – measure from the back of the heel to the front of the large toe and give this information to the retailer when shopping to ensure they send you the correct fitting shoe
Leave a minimum of 3/8″ between the end of the shoe and the big toe – if less then move up a size
If one foot is larger than the other then always size yourself for the larger foot. You can always use an insert to pad out the shoe of the smaller foot.
Other tips to consider: when buying very pointed shoes, go up an extra size for extra toe space. Also, open-toe shoes, like sandals, make for a great first pair of heels. Sandals allow for more space in the shoe making it usually more comfortable to walk in.
It's important that your heels fit well
Improperly fitted shoes can have adverse health consequences including poor circulation, arthritis and back pain. But, by following a few simple tips your shoe fittings and shopping trips, need never be a pain ever again.
Tips for buying women's shoes online
Why buy online?
Shopping from home means you can locate the actual shoes online from a number of sources, comparison shop to get the best price including shipping and handling, have them delivered to your home so you can try them in the comfort of your own four walls. You can find specialist shoe stores online serving just about every niche you could imagine. Persons with extra large/extra wide feet can now find specialist stores catering just to this need. Need red thigh length crossdresser boots with a 6 inch stiletto heel? No problem; there are hundreds of fetish shoe stores to offer what you want. There are even women's shoes made in male shoe sizes – and not just sized in male sizes but manufactured on a male foot last so they are actually sized to specifically fit a male foot. This is where our business shines! We have many shoes specifically designed to fit any TG or crossdresser woman.
Important considerations when buying your shoes online
Sizing: Make sure to refer to an International Shoes Size Chart such as the one included in this article to make sure you make the right choice.
Shipping: The added cost of shopping for ladies shoes online can be shipping and handling but it doesn't have to be. Do your research at the beginning of browsing for the shoes you want by finding out the actual shipping cost – good websites will have a link to their shipping cost table so that you know exactly you will be paying for shipping.
Returns and exchanges: Given that there are variations between brands of ladies shoes, some people will straddle 2 or even 3 shoe sizes depending on the brand, so it is important to check the store's returns policy. Make sure to read the small print – they may take returns on shoes but do they charge a re-stocking fee and what is it? At Glamour Boutique we don't charge re-stocking fees and we do exchanges and you'll find there are many similar sites that do the same.
Shipping times: If you have a certain date in mind you must plan ahead when shopping online. Better still, email/call the retailer and ask them the transit time to your location from the time you order and also check availability to ensure your purchase will ship immediately.
Discover similar articles:
Glamour Boutique test all shoes with staff and customers in their showroom store so they know if fit is correct or not. As a result, one or two shoes have a note telling you to go as much as 3 sizes up because we know they run small.
So, I would suggest to any CD or transgender woman to find a dependable shoe brand that manufactures larger and wider shoes. This will take much of the guesswork out of shopping and help ensure the shoes will not only fit but feel comfortable. Better yet, if you are within driving range, come visit one of the few dedicated crossdresser shops in the USA where you can actually try products before you buy.
So, next time you are struggling to find cute, affordable shoes that ACTUALLY fit – remember that Glamour Boutique has a wide variety of shoes made for CD and transgender women in mind. With sizes up to 17 and wider widths to choose from – you will never go wrong.
Watch our video below to explore some of the different heels we have available at Glamour Boutique.