All crossdressers have that one feminine item that they cannot get enough of wearing. I am sure everyone has preferences but, the more common CD favorites are hosiery, heels, undies(gaffs), and corsets. Many crossdressers can tell you that exact moment they fell in love with crossdressing the second they put on that one item. It's the feeling you get wearing it that makes you feel your most feminine. The way it touches your body just empowers you!
Confessions from real crossdressers
Julie L: "My first memory of crossdressing was when I was around 8 or 10 years old. I have always had a fascination with high heel shoes. I just absolutely love high heels! One day I got into my mother's closet without her knowing and tried on the highest pair of heels she had."
Brandy W: "It all probably started around 10 or 11 years of age. It was the fascination of women's shoes and nylons that got me intrigued. I wanted to know what it was like. So, as many of you already know, I tried them on… and got hooked!"
Favorite CD Items:
HIGH HEELS:
Heels are CD favorites due to the WIDE variety in options readily available for purchase in such cute styles! It's so simple to buy and expand your femm wardrobe with some cute heels! CD's love them so much because they add beautiful muscle definition to the leg instantly making them look longer and feminine! They're a truly transformative item which is why crossdressers are obsessed with heels! Plus, many plus size female brand out there today carry options for wide calf and feet making it easier for us males to purchase super cute styles! Of course, you can always shop at your trusty crossdressing stores as well to get everything and more at one site! Check out our high heels for men!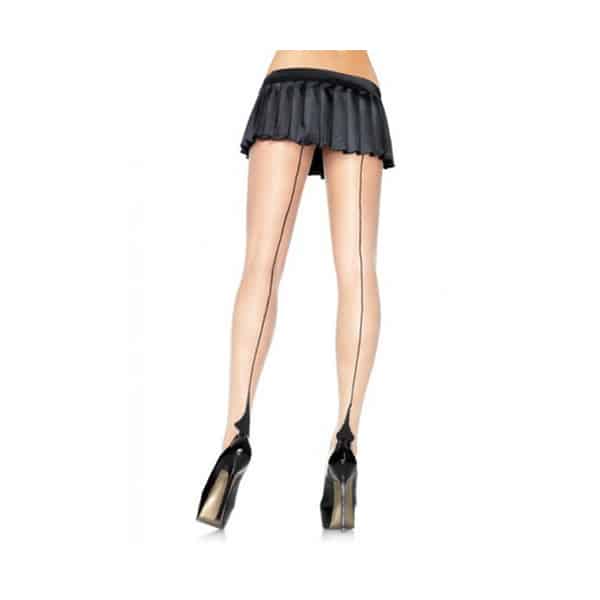 HOSIERY:
Hosiery are great items for crossdressers because it helps them mask imperfections quickly, easily, and very inexpensively. You can get tights or stockings for as little as $10! Check out our hosiery section for cheap inexpensive options!
They also give CD's the option to not have to shave their legs! The main issue from going back and forth from male to female would have to be hair removal. However, once you remove you can't easily get it back, that takes time, so tights give CD's the option to quickly mask their leg hair while still giving such a womanly effect! If you can't shave then always keep a pair or two of Opaque Stay-ups or Pantyhose as your best solution to hide the hair when dressed. This is why all CD's have an abundance of stocking/hosiery. Making it a simple go-to item for CD's!
CORSETS:
Corsets create the womanly shape that every CD is looking for! As you gain more experience dressing you will come to absolutely need these items in your arsenal! They will become the backbone of your dressing completely. Plus, they're both super femme! Putting on your first steel-boned corset will be a dream! Seeing your hourglass figure and and using garter straps for your sexy stockings will change everything about dressing for you! These items will quickly become any CD's favorites!
LINGERIE:
Lingerie is an instant womanly classic. If you want to feel womanly even with your hair over grown and no makeup on, than throw on a pink or red sheer robe! Just the feeling of it will make you feel femme! It is instant gratification wearing sexy lingerie around the house.
Plus, there is no better feeling than being completely done up in femme wearing your sexiest lingerie looks! For many crossdressers, these were their first go-to items when beginning to dress! They're just couldn't escape the feeling of that silk robe wrapped around their body!
PANTIES/CROSSDRESSER GAFFS:
Many CD's first experience of dressing coincides with a rummage around mom's underwear draw. The feminine scent of perfume combined with the soft silky feel of ladies undie's is an awakening experience many of have had. Whether you like the traditional retro-look of fuller satin panties with a six-strap garterbelt or like the feel of a taught crossdressing thong gaff to keep you flat and feminine looking at the front, we identify with you.
My current favorite is a tight nude color thong gaff with a pair of control top pantyhose over the top. The ensemble is the start of my dressing because it makes me feel so fem but it also looks sooo good!
If you can relate to any of these items! Please, let us know! Email us what you first became infatuated with when beginning to dress at glambmarketing@gmail.com