Confidence needs to be a big part of any woman's life; transgender or not. Without confidence, it can be a cruel world for the average woman. Many of you might be thinking, "I can't", "I'm too shy", "I could never go out in public dressed as a lady", but, I can assure you that you can! It just requires a certain degree of confidence that everyone can work up to. Some things you can start doing now that will absolutely help with gaining more confidence is:
Believing in yourself.
Keeping a positive attitude.
Setting goals for yourself.
Keeping good company, with confident and supportive people.
The most important thing is believing in yourself. You will be so surprised by how much you can mellow out your body and stress levels by just thinking positively about who you are and your abilities. If you exude positivity, your body will relieve you of un-needed stressors.
If you actively start thinking this way, you will gain better confidence in no time at all. An easy way to keep on track with working on your confidence is, setting goals for yourself and working towards those goals in some way every day.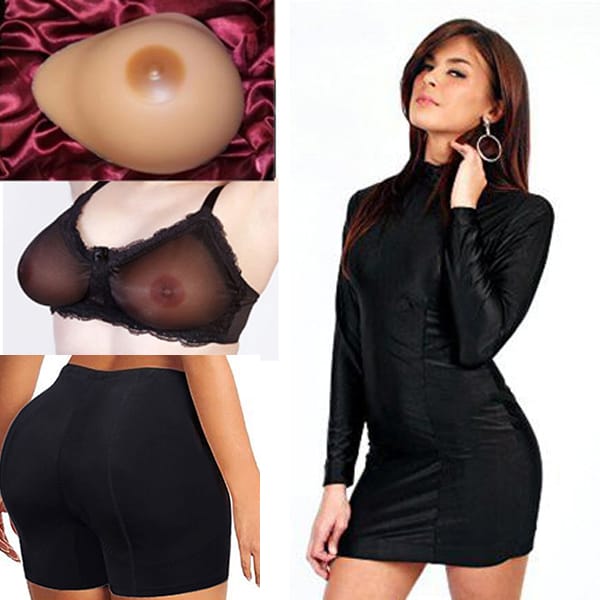 Some realistic goals that all beginner CD and TG woman should set for themselves to boost their confidence as a lady should be:

All of these things can be practiced in the comfort of anyone's home. Plus, all the supplies needed to practice these things can be ordered online and safely delivered discretely to your door. Mastering these three categories will boost your confidence as a beginner significantly. Once you're able to apply makeup accurately, be able to put together a cute outfit all by yourself, and be able to walk like a lovely lady; your confidence and self-esteem are going to shoot through the roof.

So, need some tips on how to master these three things? I would recommend to any beginners; to start on Youtube. You can find hundreds of tutorial on makeup, dressing, and walking. Our Youtube channel interests many of our beginner customers because we feature many videos specifically about our products. Our videos describe how to properly apply them as well. Our customers love when we upload new videos because they get to see firsthand, how the products work and look on the body. This source of information is perfect for beginners because it is informative, and also tells you exactly where to get the product from. You can also see many reviews from customers and easily see what products would work best for you.
Goals for intermediate dressers and transgender girls to boost their confidence should be:
Small Public appearances, while dressed as a woman
Handling bullies
Self-Care
At this stage in your life, doing these three things as much as you possibly can will keep you moving into becoming the confident person you would like to be. If you keep pushing yourself and keep a close support group around you, these tasks will become easier and easier. Doing these things will make you feel fantastic and one day you will wonder why they were even so hard. Keeping up with small public appearances, while dressed, will slowly ease you into the lifestyle you want. Handling bullies at this stage will empower you; be confident and brave. Do not accept bullying in your life any more, it will only hold you back. Lastly, keeping up with eyebrows, nails, hair, and skin will build your confidence like no other. Feeling more and more like a woman everyday will fuel you with confidence.
Goals for experienced dressers and transgender woman to boost their confidence are:
New hair due or clothing
Joining an LGBT movement
Building your support group
As an experienced CD or TG, your confidence should already be at a higher degree. So, small things, like improving your look will keep that confidence booming. Going shopping for a new dress or getting a new cool hairdo or wig will make you feel like a new woman. Some other things that will boost your confidence would be joining an LGBT-related group. This will give you the added support that maybe you needed and will remind you that you should be proud of who you are.
Setting goals, like these, all the time will help to keep your self-esteem up. I know it seems hard at first, but, once your take these steps, you will thank yourself. You will realize you shouldn't hold yourself back from being yourself just because you are worried about other people. Do whatever makes you happy!