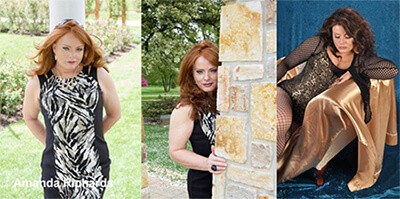 For many years, transformation artist Jamie Austin was one of the very best in the business. Many (at the time) cutting edge techniques for transforming an 'average Joe' into a gorgeous 'Angel' were developed by her (Jamie a.k.a. Mike) and then emulated by others. For a good number of years, Jamie had a working relationship with Glamour Boutique and to this day we have clients show us their gorgeous pictures of Jamie's amazing work. Sadly, Jamie passed away in 2016 and although greatly missed, others have picked up the makeup brush, as there are other outstanding transformation artists around the country filling the void. Who are these new 'leading lights' giving the best male to female makeovers?
We would like to offer our readers some of Glamour Boutique's most recommended makeover artists/businesses to get your Glam on (as based on customer feedback). Our list includes some of the finest present-day M to F transformation artists:
Glamour Boutique Fairfield, NJ
True Colors Makeup Artistry, PA
Transitions Makeup and Photo, CA
My Changing Room, MA
Just You Las Vegas, NV
Scarlett's Makeovers, CT
Glamour Boutique (Fairfield, NJ)
Website –

Glamourboutique.com

  
For any of our local girls, don't forget that Glamour Boutique has its own resident makeup artist Genna.  Genna has been doing makeovers here for close to a year and is quickly becoming the go-to makeup artist for transformations in Northern New Jersey.  Genna has recently studied with some top makeup artists to make sure she is up to date on the latest and greatest makeup trends and it shows in her work.  Her contouring and eyebrow game is strong.  Just take a look at some of her amazing work above.  If you'd like to book Genna, give us a call (973-226-5588) or shoot us an email at info@glamourboutique.com.
True Colors Makeup Artistry (Bethlehem, PA)
Website – Truecolorsmakeup.com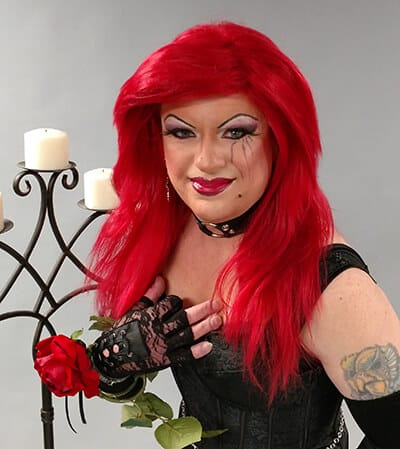 A close friend of Glamour Boutiques, Amanda Richards is the go-to makeup artist for transformations in the Pennsylvania area. In fact, our in house Glamour Girl, Dawn Gold, uses Amanda when she is looking to go that extra mile for a special occasion as seen above in her red hair get-up for Halloween.
Amanda not only does makeovers but is also known for her fabulous makeup work for Weddings and many other special occasions. What sets Amanda apart from most of her contemporaries is that she herself can transform into the most beautiful and natural girl (as pictured at the very top of the article). In our opinion, this gives her a little something extra when it comes to her makeovers.
But it is her transformations that truly set's Amanda apart from the rest of the pack. Working out of her own studio, True Colors Makeup Artistry, Amanda's Transformation services range from makeovers to one on one makeup application lessons, to 5-hour photoshoots. An added bonus is that she is located close to The Raven, a very popular local Trans/CD friendly night club, so after a visit to Amanda, you can spend a night dancing as your new glamorous self.
Transitions Makeup and Photo (Los Angeles, CA)
Website – tstransitions.com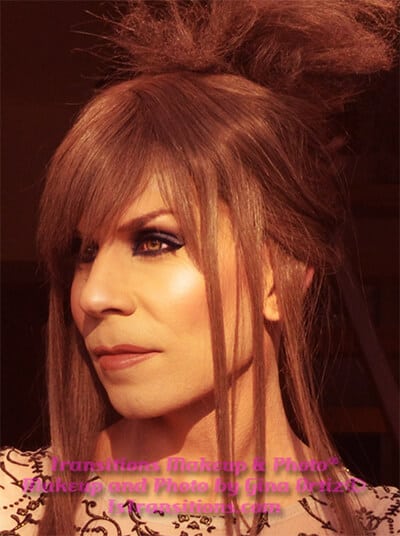 For you Hollywood gals, Gina Ortiz's shop, Transitions Makeup, and Photo is the best of the bunch in the Los Angeles area. Gina has been working with Crossdressers since the age of 15 when she was taken under the arm of a well known Drag Queen. After moving to Los Angeles, Gina earned a degree as a master of Makeup for Motion Pictures and Television and now for over 17 years has been servicing the Trans community with her makeovers.
Gina offers a wide range of services that include makeovers, photoshoots, videos, makeup instructions and tours of the best Trans/CD friendly locations that Los Angeles has to offer. From what we have seen and heard, Gina's main goal is to help you realize your full potential as your femme selves. An added bonus is that if you need to stay discreet with your femme wardrobe, Gina offers storage options at her studio. Lastly, Gina offers instructional DVDs for those who are looking for a professional tutorial but are not in the LA area.
My Changing Room (Boston, MA)
Website – mychangingroom.com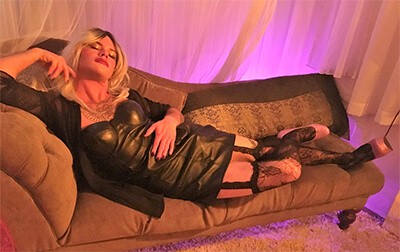 Boston's Natasha Savoy has a statement on her About Me page that really stuck out, "Transformations are more than skin deep and can liberate the soul." The Changing Room offers girls a variety of packages like Girl Time and Diva Time. While there, Natasha has many ways to spend your femme time with her. For example, the Modeling femme time gives you the opportunity to let your inner supermodel out. With large mirrors and plenty of space, you can work it for the camera and strut your stuff.
The Changing Room also offers etiquette instruction for those good and proper girls out there. Lastly, her Stepping Out time offers you the opportunity to go outside, in full femme, for a walk up and down the block (Baby Steps) or for an afternoon out (Big Steps) shopping and having lunch. After over 19 years working with the transgender community, Natasha's Changing Room is what she calls "A sanctuary of nurturing and understanding," as she is often sought out for her guidance and lessons to help you fully realize your femme self.
Just You (Las Vegas, NV)
Website – justyoulv.com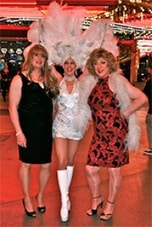 Home to another Glamour Boutique in the great city of Las Vegas, Just You specializes in event nights where once dressed, girls can have a night out on the town and feel comfortable as they are with a group of like-minded individuals.
Owner and Head Transformation Artists Amy, got her start with transformations similar to Gina Ortiz, by befriending Kelly Ray, one of Hawaii's most famous Drag Queens. One of Amy's unique offerings is the Fantasy Session, where you can get dressed as a Bride, a Schoolgirl or a Maid. Our suggestion though is the Vegas Showgirl Fantasy. You are in Vegas after all.
With so much always happening in Vegas and with that old saying "Whatever happens in Vegas, stays in Vegas," Just You is the perfect place in the perfect city for you to fully realize your femme self.
Scarlett's Makeovers (Thompson, CT)
Website – scarlettsmakeovers.com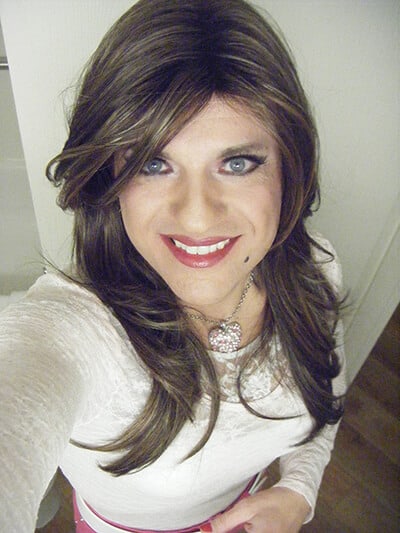 Another terrific makeup artist that our own Dawn Gold (above) can vouch for is Scarlett of Scarlett's makeover. Scarlett was introduced to the TG/CD community when a close friend came out to her about their crossdressing. After attending some conferences, Scarlett found her calling and has been helping TG/CD's with transformations ever since.
A great perk that Scarlett offers is the ability to travel within a reasonable distance to meet you for a transformation session. Aside from makeup application and coaching, Scarlett's range of services also includes wig reviving, nail application and storage of your femme wardrobe. She will even help you in ordering and receiving femme gear to her studio for the ultimate discretionary assist.
While many of our choices hug both the east and west coast, we would love to hear from our readers from all over. Let us know who you use for makeovers and we would love to see pictures of the finished result. We will be doing follow-ups in the future and it would be great to show off some of you gals in that article. For examples of some of 'Austin's Angels' as created by Jamie Austin, you can still find his work at https://myspace.com/jamieaustinsangels/photos
For more great CD/TG resources visit our crossdressing tips blog.