First Place Super Cougar Winner
(Winning 1st Place photo from this years Glamour Girl Photo Contest)
I'm Billy, the Facilitator for The Grand Illusions, a social and support group for adult trans and Crosdressers. I am so grateful to being doing this work. Seeing new people come in tears because they have never revealed this side of themselves to anyone is empowering. Watching the most nervous people become completely relaxed and happy makes me most happy. Everyone seems to gain peace just by being with others who accept them and I am so glad to be apart of it.
THIS IS NOT a fetish group, nor is it about sex. Beauty is the LAST attribute. I make sure that kindness, sense of humor, conversation, compassion, and knowledge come first. This way everyone can feel to be a valued member.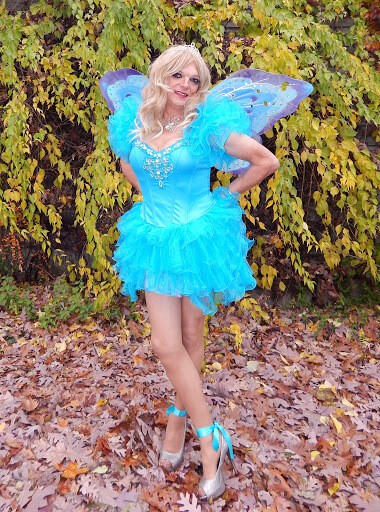 We have two meetings a month. The first is an IN Meeting. Only Crossdressers and Trans. Everyone is dressed enfemme. It is a gab session and pizza party! I typically walk to a nearby Pizza Hut, order the food and walk back carrying it.
One of my favorite memories was when we had a Halfway To Halloween costume party. I was waiting outside The Hut and one of the girls that walked over with me was taking pictures of me outside. Cars going by started to slow, people yelled "Beautiful, Woop Woop" and "You Go Girl". I waved. And beamed.
(Halfway To Halloween Party)
We also have an OUTing Meeting every month. This is a chance for anyone who can "blend" to get OUT enfemme in the company of other experienced gals. We go to regular restaurants, the malls, regular clubs. But, to come along everyone must be presented appropriately. This is NOT a beauty contest. It is about representing ourselves appropriately and most accurately. We must be classy and behave like ladies.
Think of it this way; if one of our members were to throw on some stripper heels and a neon spandex rubber band "dress" EVERYONE would notice them. Some may feel uncomfortable and even cause a disturbance. Now another scenario, a crossdresser does a good job putting herself together: conservative and appropriate. Now this member, walking through the mall, poise, as all the other woman will pass by. Some may question what they see. But, by the time the neurons connect, they have passed by and cell phone miss them. Blending is all about safety.
One of the gals that blends the best is 6'3″ and 350 pounds It is all about technique.
Thanks,
Billie
Check out Billies Blog at http://billieannejeansblog.apps-1and1.com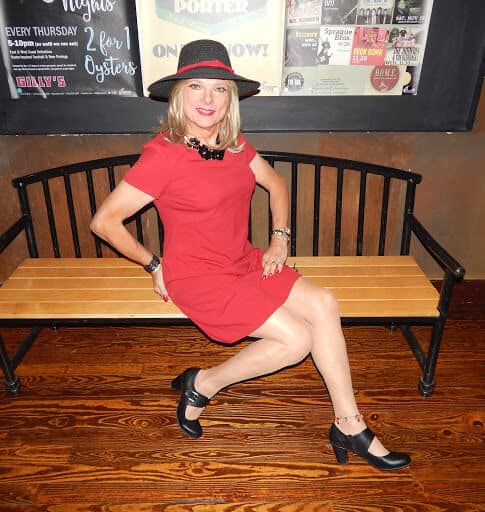 Anyway we do bachelorette parties every year or so. I have a Blog and attached is one of my posts, a description of one of those bachelorette parties OUT in a general population nightclub. BTW the piano players in that club specifically requested we come back again. And hugged me when we did.
SUCH FUN!
Billie