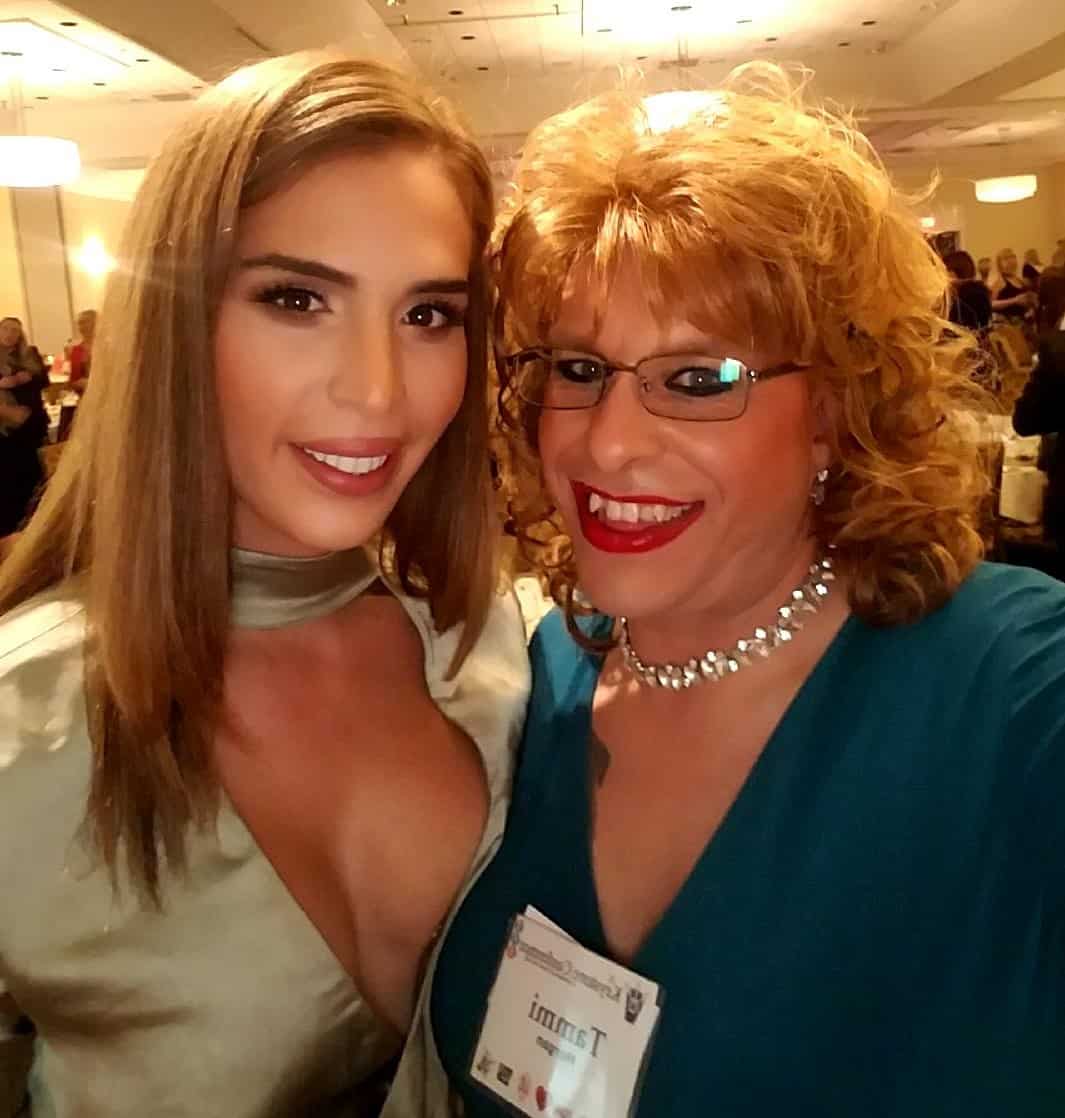 Instagram has become one of the best ways to get to know famous people all over the world. They open their lives to us common folk and let us get a peek into what their days and nights are like. The Glamour Boutique crew always enjoys checking out IG posts of our favorite Transgender models, seeing what they're up to and getting a look at their beautiful pictures. Here are some of our favorites. If you are not following them, then you should.
Hari Nef
Making your runway debut at New York Fashion Week is a pretty big way to start out. That is exactly what Hari Nef did in 2015. The Los Angeles based model by way of Philadelphia, Hari was born into a Jewish family and after her parents divorced was raised by her mom in Massachusetts. Aside from modeling, Hari is a writer and actress, having appeared in the second season of Transparent. In 2015 she was listed as one of the Top 50 most influential Jewish Americans by The Forward newspaper. Hari was also featured on the cover of Elle magazine, making her the first openly transgender women to appear on the cover of a major British publication. IMG made her the first openly transgender woman to be signed to a contract. With over 435 thousand IG followers, the outspoken model has a large soapbox to speak from.  Follow her at https://www.instagram.com/harinef/
Carmen Carrera
By far one of the most well known and loved transgender models, Carmen Carrera is on her way to becoming known not just as a trans model but as someone who will be a true fashion icon. With over 515 thousand IG followers, I know I am not alone thinking this. Originally from Glamour Boutique's home state of New Jersey, Carmen has come a long way since we first met her on RuPaul's Drag Race. She captured our hearts then and has continued to do so through activism, modeling, acting and just about everything in between.  Follow her at https://www.instagram.com/carmen_carrera/
Ines Rau
Ines made history last year when she became the first Transgender Playmate in the 64-year history of Playboy Magazine. The French model was the November 2017 Playmate which coincidentally was the first Playmate since magazine founder Hugh Hefner passed away. Hef's son Cooper said the decision stays the course with his father's original mission of "embracing changing attitudes about sex." And the only reason Rau didn't make the cover was that it went to Hefner as a tribute to his legacy. Rau has been modeling for quite a while gracing the pages of American and Italian Vogue amongst others.  Follow her at https://www.instagram.com/supa_ines/
Leyna Bloom
Leyna's story starts off as the child of a Filipino immigrant mother and her father, an African American activist, and artist. Her mother was deported when Leyna was still a baby and she was raised by her father. Knowing at a young age that she was a female, her father fully supported her transition. A ballet dancer from the sixth grade, Leyna once shared the stage with one of the most famous African American ballet dancers, Misty Copeland and received a scholarship to the Chicago Academy for the Arts but decided to leave after she was told that the men's scholarship would not allow her to dance as a woman. After appearing on the cover of CANDY magazine for an article on prominent trans women, Leyna decided to come out after not being open about being transgender but felt liberated after appearing in the article. Last year, Leyna was the first openly transgender woman of color to appear in Vogue India.  Follow her at https://www.instagram.com/leynabloom/
Lea T
In 2016 Lea made history in Brazil as the first Transgender person to take part in the lighting of the Olympic Torch. Her father was a famous Brazilian soccer player who raised Lea in Italy. Lea started her transition in 2008 fully transitioning in 2012. She has since grown into a world-renowned model gracing runways and fashion magazines all over the world, with Forbes magazine naming Lea one of the 12 women who changed Italian fashion. In 2014 she became the face of hair care brand Redken, making her the first openly transgender model to be the face of a global cosmetics brand. WOW! Lea T's Instagram page is a great way to get to know the Brazilian native. Lea's love of nature and fashion compliment her motivational posts on IG where her following has grown to over 130 thousand.  Follow her at https://www.instagram.com/leat/
Andreja Pejic
Andreja was originally known as the first completely androgynous supermodel. Now she is one of the most known transgender supermodels in the world. The Bosnian born Andreja was discovered in an Australian McDonalds at 16. Her androgynous look swept the fashion world by storm, modeling for fashion icons like Marc Jacobs and Vogue. Fully transitioning in 2013, Andreja continued to model as well as spending her time as an activist for the community. In April 2017 she became the first transgender model to grace the cover of GQ Portugal. She was also the first openly transgender model to be profiled by Vogue as well as the first ever trans woman to sign a cosmetics contract. With over 350 thousand followers Andreja's popularity is without saying. Let's see what she does next!  Follow her at https://www.instagram.com/andrejapejic/
Vikki Le
Once quoted as saying "With trans people, it's not about giving them the opportunities or the same opportunities as everyone else. Sometimes you have to make the opportunities happen for trans people. We are creating jobs for ourselves."
Vikki meant it as she started a YouTube series "Spill the T with Vikki Le." Vikki is modeling based out of NYC and is also a writer and activist.  Follow her at https://www.instagram.com/iamvikkile/
Evalyn Jake
Born Jacob, Evalyn first came out as gay before realizing her true self as a female. Once she found her way, Evalyn was born. The 20-year-old is now living a glamorous life as a model and rightfully so. The Taylor Swift doppelganger is just plain gorgeous and shows us that redheads may be the ones who have more fun! Based out of New York, Evalyn is signed to Trans Modeling agency Trans Models NYC. To get to know Evalyn a little more, check out this short video, made some years back, over at https://vimeo.com/176092534.  Follow her at https://www.instagram.com/evalynjake/
The modeling industry is in good hands with these amazing and beautiful women. And they are not alone as every day there are more transgender models around the world breaking down barriers and working hard to change the worlds views. Keep up the incredible work!