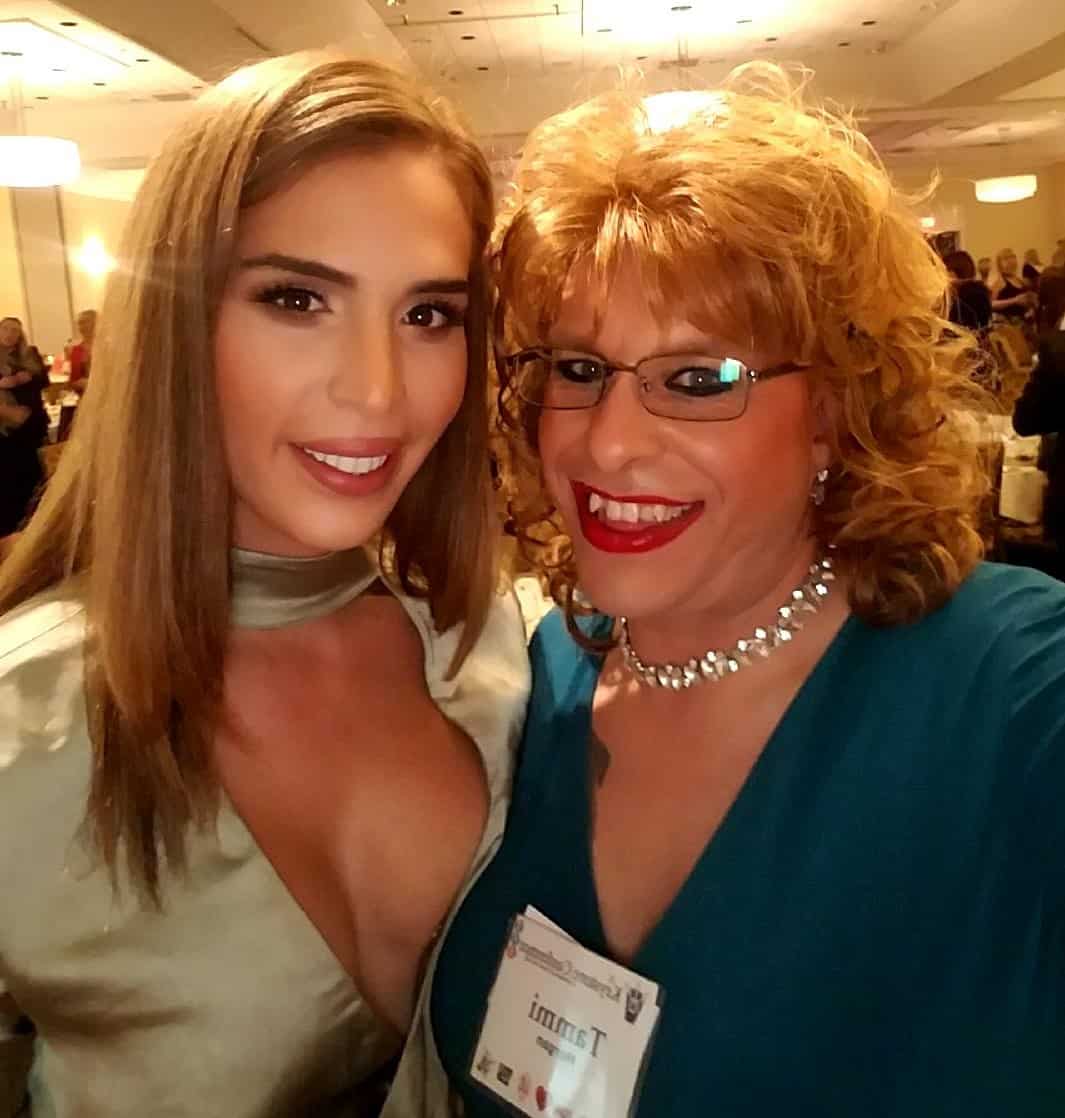 Over the last five years or so, the Transgender community is finally getting represented in media. Whether it be on TV or in the movies, it is a wonderful thing to see both male and female transgender actors like Laverne Cox and Chaz Bono breaking down barriers where we don't even look at them as transgender but just artists in their field. Another area of media that has been starting to embrace the trans community during this time is Reality TV. Even Cox (I Want to Work for Diddy) and Bono (Dancing With the Stars) have dipped their toes into these waters. We wanted to share some of our favorite standouts.
So let's take a look at some of the most memorable and influential Transgender women in reality TV.
Mia Ryan
Mia Ryan made history by being the first transgender reality star on Oprah Winfrey's OWN Network as part of the show Houston Beauty. Mia was out of her house by 13, living in LGBT shelters and escorting for money to survive. Pretty much homeless when she was cast on the show, Mia was trying to get her cosmetology license when she was cast on the show. Salon owner Ms. J. constantly disrespected Mia by calling her by her male name "Ryan" and not allowing her to use the ladies room in the salon. Since the show went off the air, Mia has become an influencer and advocate for the Trans community hoping to inspire others. She has also reconciled with her father and the two are closer than they have ever been.
Isis King
Isis King was the first Transgender model to ever compete on America's Next Top Model. Like Mia Ryan, King was homeless and participated in a shoot for the shows tenth season featuring homeless youth as its theme. While at the shoot, Isis asked the casting director if she could be cast as a "girl born in the wrong body." After the shoot, host Tyra Banks searched out King as she was impressed with her during the photo session and encouraged her to audition for the next season. King did so and made the shows final 14 models. She returned for the shows All-Star season as well. From there, Kings modeling career took off both in print ads and on the runway. Isis made history yet again as the first Transgender person to work with American Apparel for an ad campaign.
Caitlyn Jenner
What is there left to be said about Caitlyn Jenner? If you are a part of the trans community and haven't heard Caitlyn's story, I would be shocked. Jenner's transition and everything that went on before and after was heavily chronicled on the E! Network's reality shows Keeping Up With the Kardashians and I Am Cait. Jenner came out saying that she had dealt with gender dysphoria since her youth and while married to Kris Kardashian was allowed to explore her gender identity on her own and not while coupled. Once the two split for good, Caitlyn followed through with her gender reassignment surgery which was well documented on I Am Cait.
Audrey Middleton
Audrey was the first Transgender contestant on the US version of Big Brother. On the first day in the BB house, Audrey confided in her fellow houseguests that she was Transgender and the entire house fully supported her. Unfortunately for Audrey, she started to play the game of Big Brother way to hard, way to fast and made herself an instant target. By week 4, the entire house was against Audrey for her gameplay and she was nominated and evicted from the house. For any of my fellow Big Brother fans, Audrey's final week will always be remembered for her hiding under blankets and sunglasses for the entire week leading up to her eviction. I personally would love to see her get another chance in the BB house.
Calpernia Adams
One of the earliest Trans reality stars, Calpernia served in the military, coming out in her last year of service as a trans woman. Along with her cis-gender friend Andrea James, the two started a production company meant to educate and entertain others about the trans community. Calpernia helped coach Felicity Huffman in her Oscar-nominated role as a transgender woman in Transamerica. In 2008, Calpernia took part in the reality show Transamerican Love Story where suitors vied for her love. Similar to the Bachelorette, TLS was the first show where male contestants competed for the love of a trans woman. Calpernia continues to be an activist for the trans community as an author, musician, and spokesperson.
Carmen Carrera
We have been following Carmen's journey for close to a decade. We first met her as a contestant on RuPaul's Drag Race and was one of the shows most popular personalities in those early years. At the time Carrera identified as a gay man. Once the show had finished, she began her transition so she could live as her authentic self.
She became a viral inspiration to the community and over 45,000 people signed a petition for Carrera to be the first openly trans model to walk in the Victoria's Secret Fashion Show. Sadly her fans dream did not happen, but Carrera has grown into a folk hero for the Trans Community, even speaking out against her former host RuPaul for some insensitive remarks and name calling on the show that made her famous. Carmen married longtime beau Adrian Torres on the reality show Couples Therapy becoming the first transgender person to get married on television. The Glamour Boutique offices and our friends are big fans of Carmen and all she has done for the community. Recently local 'bestie' of GB's Ms. Tammi Morgan attended 2018 Keystone and met Carmen (see above) and underlined what we already know: Carmen is as beautiful on the inside as she is on the outside. We love you Carmen – and you too Tammi!
Jazz Jennings
The future of our community is in good hands with people like Jazz Jennings. Jazz first made headlines in 2004 when at 5 years old she was diagnosed with gender identity disorder. As soon as she was able to speak, Jazz identified as female. In 2007, she was interviewed on 20/20 thrusting her into the national spotlight. In 2015, Jazz and her family were featured in the TLC reality show I Am Jazz which has now aired 4 seasons. Only 17, Jazz has spent her teen years as an activist, author, YouTube channel creator and was named one of Time Magazine's most influential teens. The sky's the limit for Jazz and we are so excited to see what her future holds.
Within the Reality TV genre, the Trans community are seeing a lot of "firsts" and even while they are continuously breaking down barriers, we are looking forward to the day where a Trans man or woman are just participants and the fact that they are Transgender isn't even something that needs to be mentioned. For more crossdressing stories, visit our blog.
Let us know who your standout reality stars are. Go to our Facebook page and sound off.