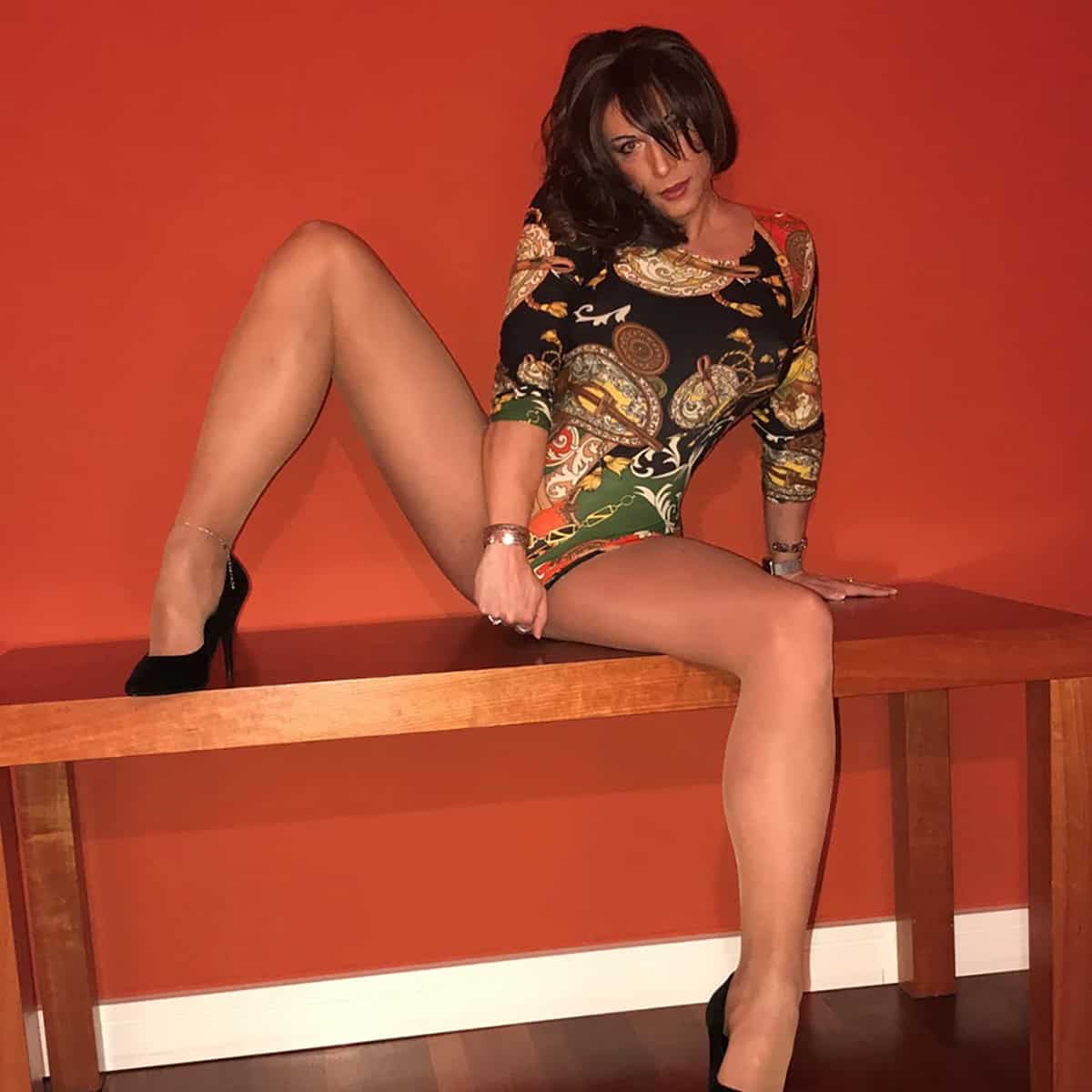 Glamour Boutique's Sexy Legs Picture Contest 2019
The time is here ladies!! Glamour Boutique's Sexy Legs Picture Contest is underway!! We know how all of our glamour girls out there love showing off their sexy legs and now is the time to do so!
Those of you that decide not to enter our Glamour Girl Contest because they'd rather keep their anonymity, do not need to worry. All we need is a picture of your sexy legs for you to take part in this contest.
If you've entered either our Glamour Girl or Sexy Legs contests in the past, submitting your photos is still done the same way either through the Facebook App or by emailing us at glambmarketing@gmail.com.
The Sexy Legs contest is not separated by the Kitten/Cougar/Super Cougar categories so everyone will be fighting it out regardless of their age group.
When it comes time to judge your entries, we do use third party judges to select our winners. We make sure to do this so there is no feeling of favoritism. So if your pictures are the cream of the crop, then you will be judged accordingly.
To see an example of what it takes to win let's take one last look at last years winning Sexy Legs Champion.
Last Years Sexy Legs Champion – Nicole Hunter
Last years winner Nicole Hunter took our contest by storm and was the odds on favorite from the moment she entered the contest. Nikki captured our hearts and rode the momentum of her win to a killer Eye Candy feature last December. Rebecca and Camilla rounded out the Top 3 with these super sexy photos.
Now that we've gotten prepped while looking at some Sexy Legs, let's get to the business side of things – and still look at some sexy legs along the way!
These are rules that must be adhered to:
No more than 3 entries
Photos must have been taken over the last 2 years
Must be 21 and over
NO X-Rated photos
The photo must be of you only (no group shots / no shots of someone who is not you)
We DO NOT stand for negative comments – you will be barred from the contest and our Facebook page if you do anything of the sort
Here is a quick checklist of tips to get your perfect Sexy Leg pic:
Smooth, beautiful legs (shaved, or in tights)
Great photo quality
Tucked properly
Legs are the main focus of the picture
Great shoes
Details (Nail polish, clean feet, etc)
Moisturized
Sexy
We recently released an article to help our girls out when it comes time to prep those legs for your photo entries shoot. If you follow our list of tips, you are sure to get some really great pics and your legs will look fantastic.
Our official rules and prizes awarded are as follows:
Max 3 images per contestant!
A Maximum amount of three photos will be accepted per contestant. If a contestant uploads more than three photos, only the first three will be eligible to win. If you upload a photo and decide you no longer want it to be in the running, you can delete it and switch it out for another photo if you wish.
Must be a crossdresser or transgender girl to enter!
All images submitted must be the work of the individual submitting them
Terms and Conditions to Competition:
ELIGIBILITY – Competition is open to anyone of 21 years and older – entrants do not need to be an existing customer of GlamourBoutique.com
SUBMISSION PERIOD – Competition is open for entries from 9/21/2019 – 11/2/2019. Our contest will run for six weeks.
PICTURE FORMAT AND SUBJECT – Please, no pictures of an Adult and/or Obscene nature as they will be disqualified
JUDGING – This is a fun competition. By entering all applicants agree that the Judge's decision is final. Winners will be notified between 1-2 weeks of the contests conclusion.
IMAGE COPYRIGHT – We take it that the submission of your image(s) is a guarantee that you are the copyright holder/owner of the photographs in question. If the images were taken by a professional photographer you must gain their permission and inform us who should be credited in the event you are a winner.
IMAGE USE/RIGHTS – At all times entrants retain ownership to copyright of their images. By entering the contest entrants agree to GB Services/GlamourBoutique.com displaying the image(s) on the www.GlamourBoutique.com website, business Facebook page and other company social media outlets, online Newsletters and online Press Releases without any fee or payment by way of compensation.
OTHER TERMS AND CONDITIONS – All entrants agree to release GB Services LLC (d.b.a. Glamour Boutique) from any and all losses, claims and damages that may be as a result of your participation in the Contest.
Prizes:
1st PLACE PRIZE
$150 Legwear Goody Bag
2nd PLACE PRIZE
$50 Goody Bag of sexy hosiery
3rd PLACE PRIZE
$50 GoodyBag of sexy hosiery
Last Years People Choice Winner – Erika Cain
PEOPLE'S CHOICE AWARD
Ladies that upload their photos onto the Facebook App are automatically eligible for a chance to win a $50 donation (in their name) to the NCTE. All you have to do is gain the most votes. (Please read below for voting rules)
Please note: the People's Choice prize is only eligible for people that submit their photos on the Facebook Contest App. However, if you cannot use the Facebook App for any reason, BUT would like to still be in the running for the PEOPLE'S CHOICE AWARD, we can upload your image manually onto the app. The winner receives a $50 donation to the NCTE and you will receive a notification from the charity this has been done. Just simply email us your photo/s, and we will post your image/s.
Voting:
You may only vote for yourself 1 time! Multiple likes will not be accepted. Also, votes will be looked into by staff, as we know contests with voting is likely to have cheaters. If the accounts look fraudulent, votes will be looked into and steps to correct these actions will be taken. If cheating persists, disqualification will take place.
Voters you may vote for as many girls as you like, but voting for the same girl multiple times is unfair and not allowed.
Exchanging Votes:
Exchanging votes between fellow Glamour Girl Contestants is perfectly fine. However, exchanging votes with Facebook exchange groups (groups dedicated to winning contests and/ or gaining likes) is prohibited. Asking your friends to share your image on their home page or group page is fine as well. But using "exchange" voting programs, groups, and websites is absolutely prohibited.
One last thing – we would like to reiterate that the quality of your photos play a big part in the judging. Please send in clear, focused, non-grainy photos.
Remember you have two ways to enter so no excuses – our Facebook App or by emailing us directly at glambmarketing@gmail.com.
Glamour Boutique is looking forward to seeing all of our regular Sexy Legs entrants as well as some exciting newcomers like this years Glamour Girl Contest. Remember at the end of the day this is a platform for fun and for all of our girls to express themselves. And of course to show off those Sexy Legs!! Good luck girls!! We can't wait to see those legs!!